adidas Runners City Night
5K Run at the adidas Runners City Night
This is your iconic course
Like for the 10K runners and skaters, the start-finish line on Kurfürstendamm is in the immediate vicinity of the Kaiser Wilhelm Memorial Church for the 5K runners too. After the starting gun, the course is straight and even and made for runners. You leave Café Kranzler behind you on the first kilometre and are sucked into the fun atmosphere by a band at Uhlandstrasse. Before the second kilometre, you will pass the adidas cheering zone on Adenauerplatz for the first time. Just wait to see what happens there to give you the motivation you need for the next few kilometres to the turnaround point. There is a refreshment point at kilometre two.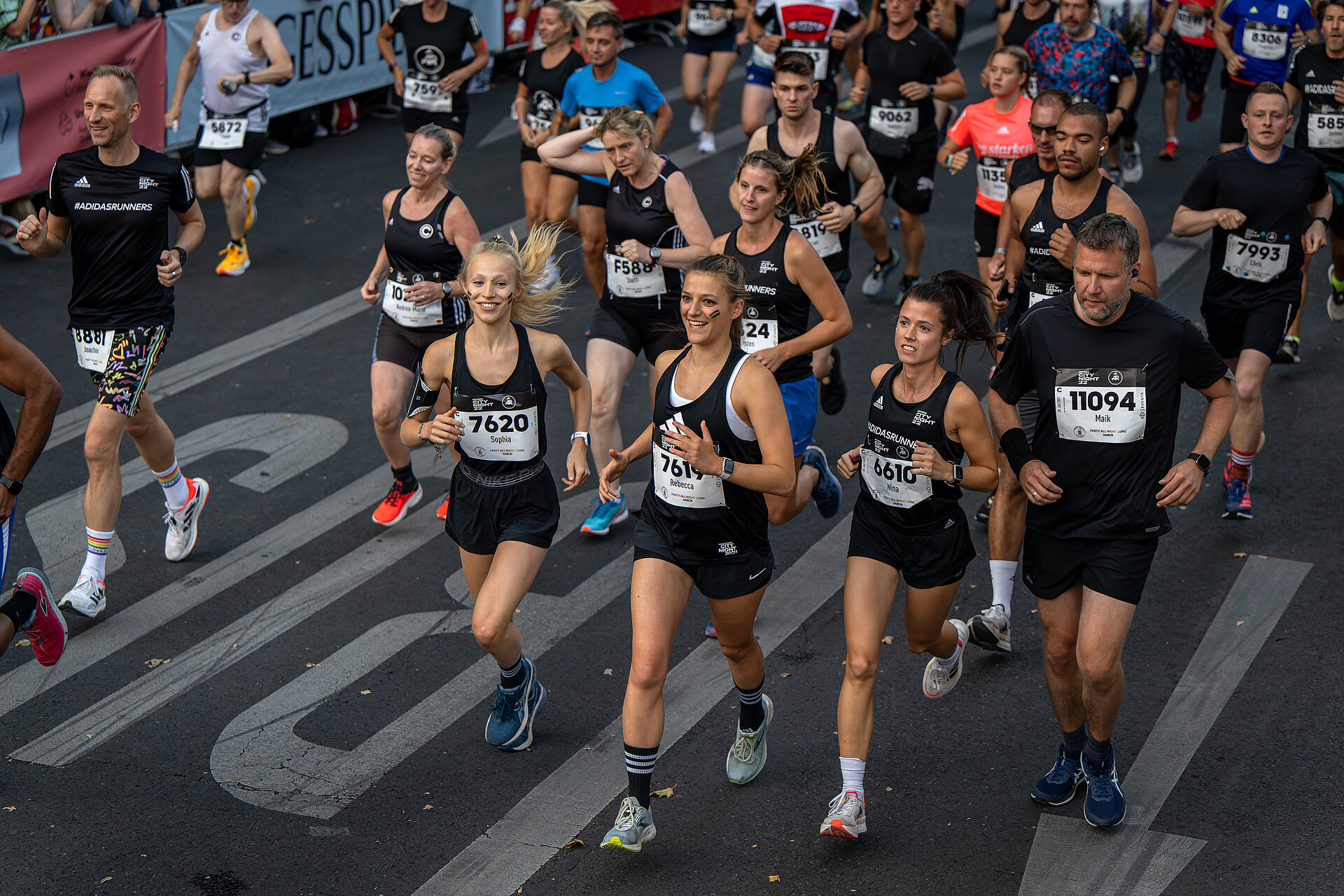 The first meters of the adidas Runners City Night 2023
Medals and great atmosphere at the finish
Those who round the turnaround point can now gather their strength and tackle the second part. Another band in the immediate vicinity provides the right atmosphere. Once again, you'll cross the adidas Cheering Zone to then reach the finish line straight on at a full gait.
At the finish line, of course, you'll receive your medal and refreshments, including a non-alcoholic beer. Here and later on at Breitscheidplatz you can celebrate your first race or your mega-best time.
The eternal myth of Kurfürstendamm
From the 1950s to the TV series of the same name ... the Ku'damm means something to everyone. You can still sense the atmosphere of old West Berlin and the economic miracle when you walk along the grand boulevard. Just look at the framed glass showcases or the house facades from 1900 that still exist on some corners, or the buildings created in the post-war period. The fact that the Ku'damm is free of car traffic on this night and belongs exclusively to you is worth a trip to Berlin in itself.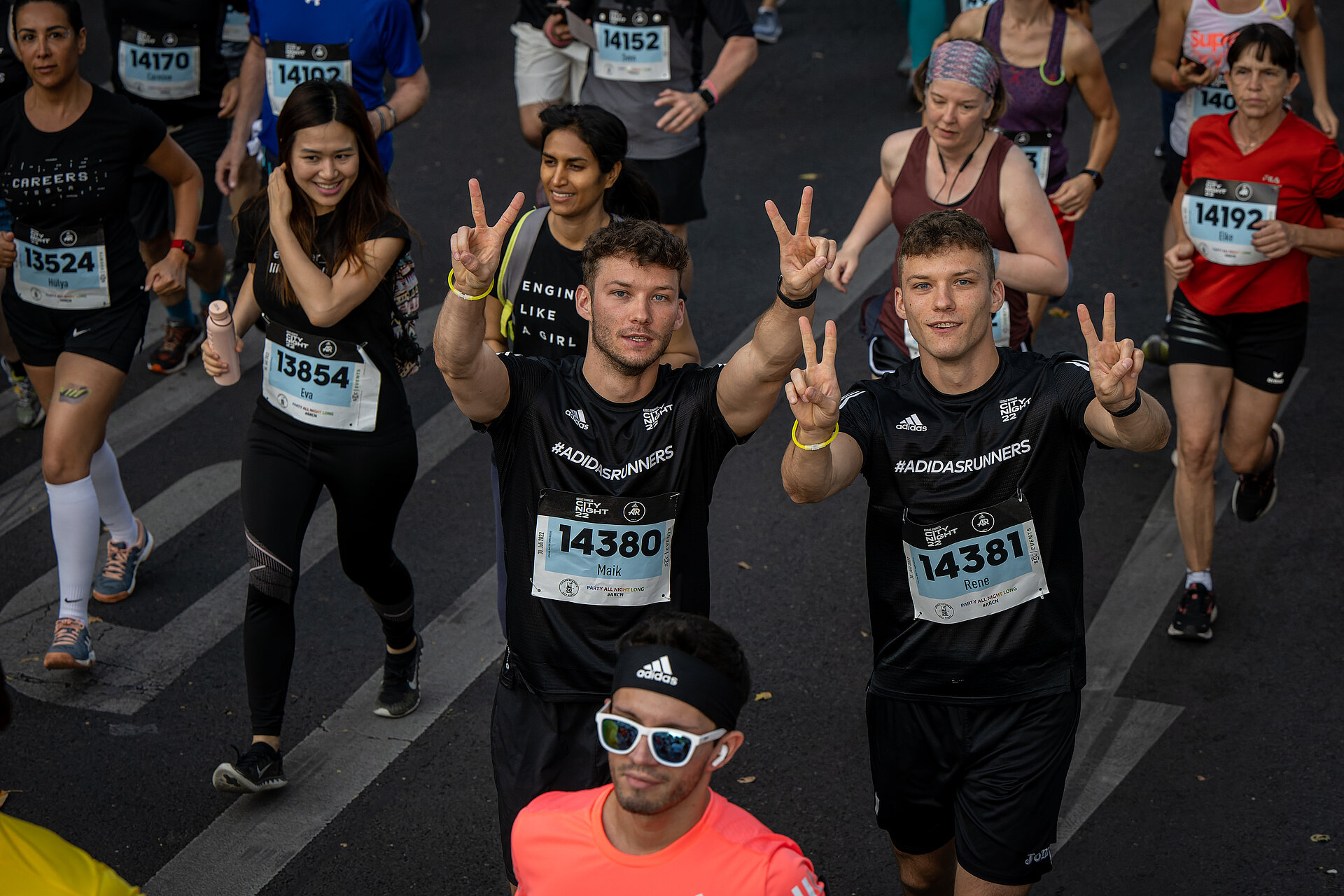 Cool fun at the start of the adidas Runners City Night 2023