In a speedy frenzy
Speeding and illegal car races regularly make negative headlines on Kurfürstendamm. Not so on July 30: Then it's time for "Ku'damm without a speed limit" at the adidas Runners City Night Inline Skating. And that means you can really step on the gas. No red lights or speed limit signs can stop you on your inline skates. And if you get flashed by a camera, it's only going to be photographers capturing you in front of the lens during your ride.
But the summer event is by far not only an athletic highlight for all speed enthusiasts. The event is also perfect for all inline skaters who want to get a taste of competition for the first time or just want to try something new. A 10K on wheels are also manageable for less experienced skaters—you just should know how to brake.
Otherwise, you can cruise through the mild summer night, enjoy the refreshing breeze and the free ride along the shopping boulevard. You can go directly from a stroll through the stores to the sporty part of the evening on wheels and then celebrate into the party night.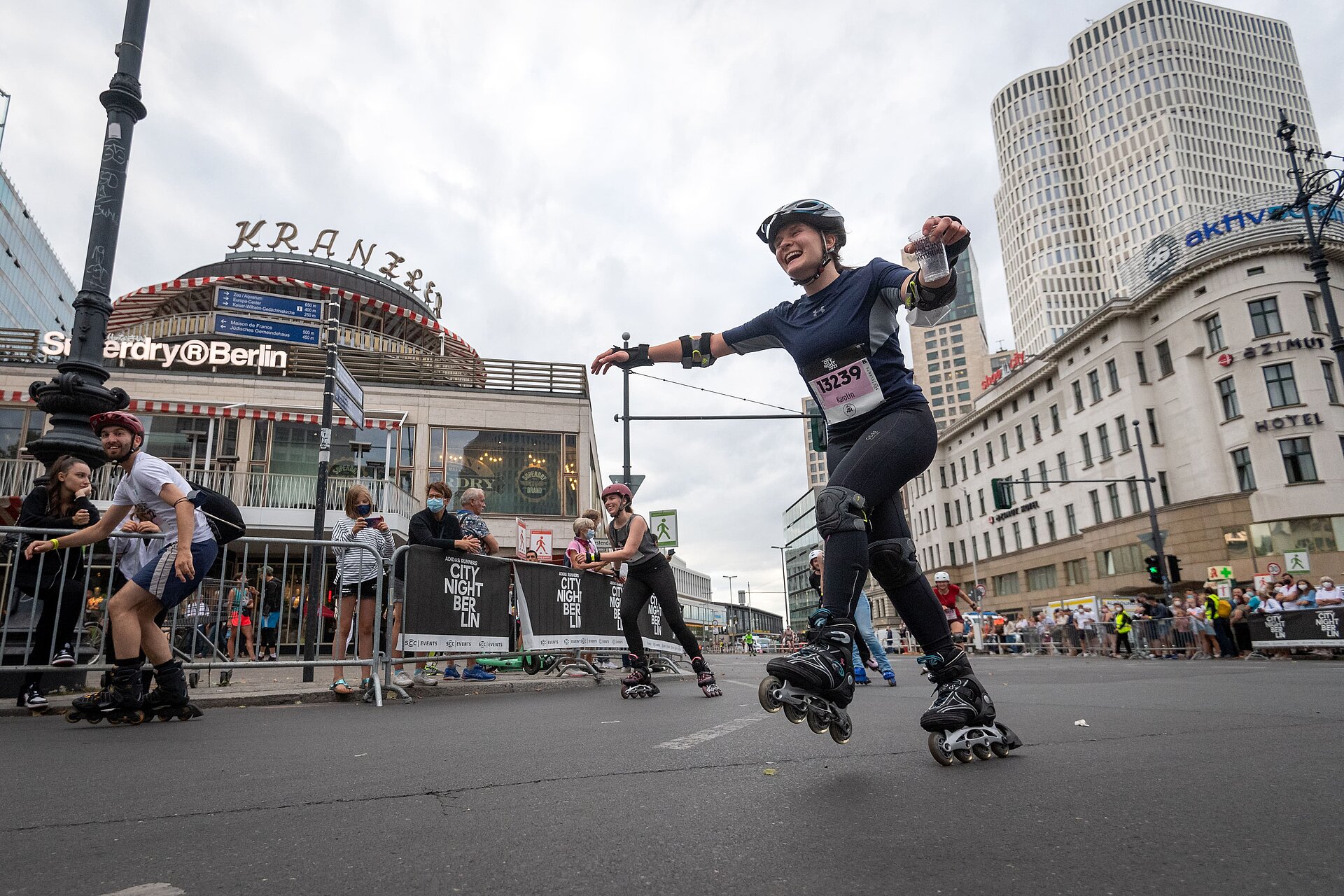 Berlin's fastest night turns 30
During the race there will be live music along the course. And your personal fan club can easily cheer you on several times during your race due to the new star-shaped course. The perfect location is Adenauer Platz, which will be passed four times. The only thing better is to skate together. At the finish line at the Kaiser Wilhelm Memorial Church you can help get the party started—especially this year when adidas Runners City Night celebrates its 30th anniversary.
Do you want to experience the very special feeling of the adidas Runners City Night Inline Skating? Then register here now!